Welcome to the Willowtown Community Garden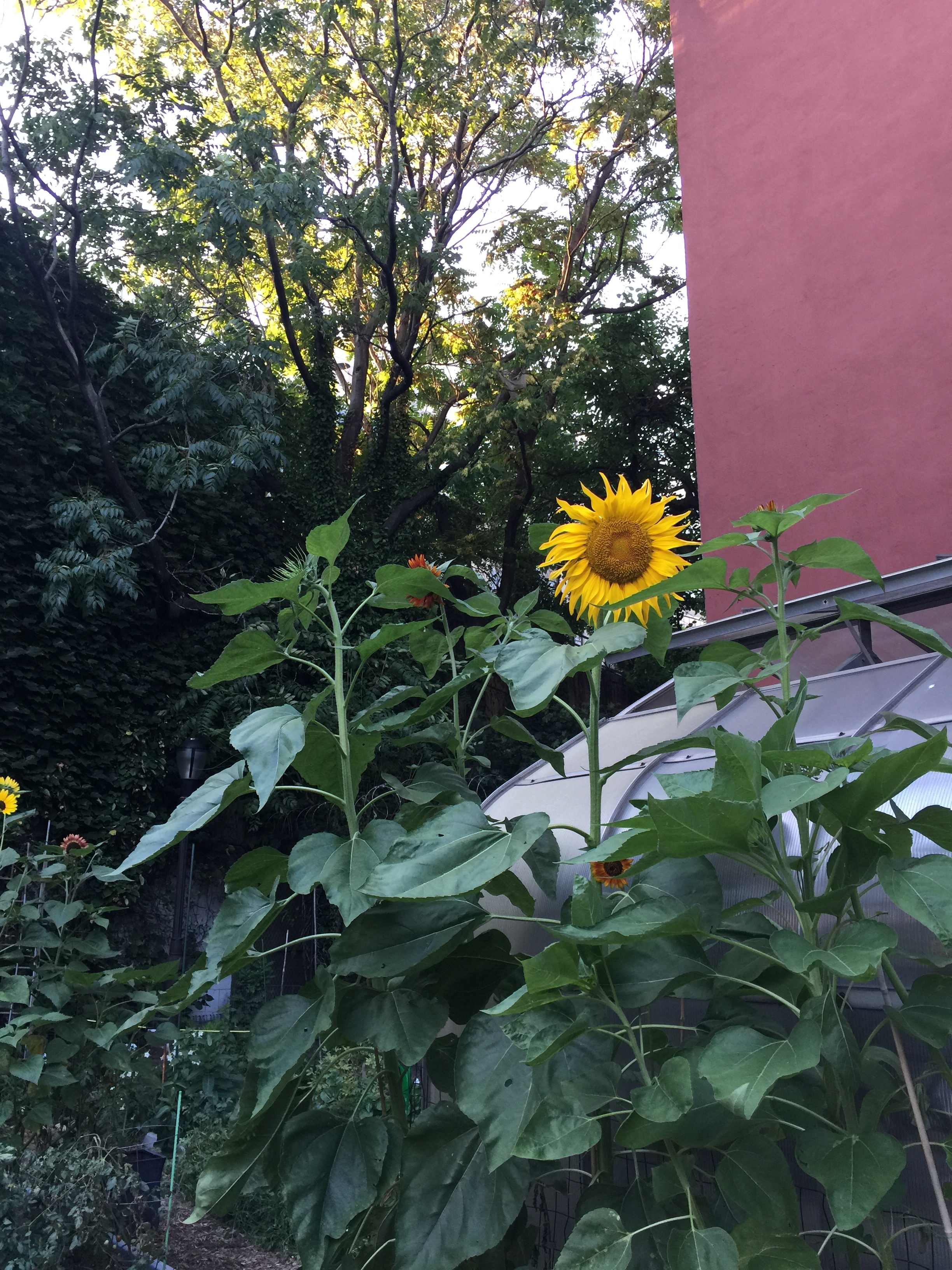 Our mission is to develop an engaged garden community of neighbors, provide a safe venue for the cultivation of food and flowers, and create a beautiful natural escape in Brooklyn.
Gardener Agreement: Rules & Responsibilities
The garden is an all-volunteer, community effort and each member is expected to help maintain it. Garden rules and responsibilities are strictly enforced. A current copy of the rules are posted in the greenhouse. Failure to abide by any rule may result in the loss of one's garden plot. All members have a responsibility to abide by these rules and inform their guests of the rules.
Membership Terms
(3) mandatory Cleanup Day events are held annually to maintain an engaged garden community and upkeep all garden areas. They occur in Spring, Summer, and Fall. Membership requires all gardeners to attend at minimum (1) annual event. Date options are surveyed in advance and selected by majority availability. Failure to participate in the mandatory Cleanup Days will forfeit one's right to a plot.

Membership includes (1) plot, (1) garden key, and (1) annual nonrefundable fee of $100.00. Payments must be made by Cash or Check (made out to Willowtown Association). Failure to submit payment to the garden director or greenhouse drop box by the Spring Clean Up Day event will forfeit one's right to a plot.

The garden is accessible by key to all current gardeners, their families, and guests from dawn to dusk, 7 days a week year round. Keys are never to be duplicated. Contact Garden Director if a new key is needed.

Tools must be used respectfully, cleaned, returned after use, and never leave the garden.

The Willowtown Garden communicates via email. Group email correspondence must be read (and replied to when mandatory).
Garden Plot Rules
Plots must be planted by May 12 and remain planted until winter.

Planting, weeding, watering, and harvesting plots should occur at least once a week.

Weeds must be managed diligently in all plots, borders, and adjacent pathways throughout the duration of the spring, summer, and fall seasons.

WARNING NOTICES: Plots left unplanted or unkempt will be given a Notice of Plot Cancellation via email. After notice is given, if no response is received and/or the plot still shows no signs of active gardening, the plot will be assigned to the next waitlister. Garden Director periodically inspects all plots.

Chemical fertilizers, insecticides, or weed repellents are forbidden.

Containers outside plot edges are welcome but must never block circulation paths. Be considerate of your neighbors and avoid casting shade.

Overgrown plants must be secured inside plots and never block pathways.

Harvesting from another gardener's plot is prohibited unless given permission.

Garden windmills must only be used to notify garden neighbors to water plots during a gardener's absence.

For plot cancellations, the Garden Director must be notified and the key must be returned in the greenhouse drop box.
Waste Removal Rules
Weeds and plant waste must be disposed of in the designated areas.

Empty garbage cans on a regular basis. All trash bins must always have a bag installed. To prevent rodent issues, trash bags must be securely closed and brought to the curb when full.

All brown compost bins must always be closed and when full, brought to the curb for removal.
Water Rules
Always ensure all hoses and spigots are turned off prior to exiting the garden.

Hoses must be neatly rolled up and stored near each spigot.

Take care not to damage other plots when pulling the hose to your plot.

Conserve water use. In summer months, water in mornings or evenings.
Safety Rules
Garden gate must be closed and checked that is is locked upon exiting.

Children must be supervised at all times and accompanied by an adult.

Pets must be leashed and are forbidden to enter plots.

The Willowtown Association, Willowtown Community Garden, and the Property Owners are not responsible for the actions or possessions of garden member or visitors and are held harmless for any liability, damage, loss, or claim that may occur.
Plot Availability
The garden is currently full with no available plots. Waitlist is approximately 3 years.
Garden Director
Hillary Archer, Willowtown Association Board Officer
What to look forward to in 2019-2020
Hops!

New Fruit Trees, Roses, and Bulbs

Harvest Festivals / Garden Clothing Swaps

Soil Testing
Site History
The site of the gardens was once filled with houses that were demolished in phases for construction of the Brooklyn-Queens Expressway between 1937 and 1964. A park was built in 1947 in the resulting vacant area along Columbia Place and the BQE, first called Atlantic Playground, then named State Street Park. In the late 1990's, the Willowtown Association advocated for a redesign of the park, which resulted in new landscaping, play equipment, improved basketball courts, a new dog run, and the community gardens with a small greenhouse. At the dedication ceremony, then Parks Commissioner Henry Stern announced the name Palmetto Playground. Palmetto, he explained, is the official tree of a "State" that borders on the "Atlantic" whose capital is "Columbia" - thus, the names of the three bordering streets. Adam Yauch, an artist, filmmaker, activist, and one of Brooklyn's most influential musicians (most famous as 'MCA' of the legendary Beastie Boys) grew up playing in this playground. The park was the setting for some of Yauch and his family's fondest memories, including his father Noel teaching him to ride a bike. A year after his premature death, Yauch's parents renamed Palmetto Playground as Adam Yauch Park on May 3rd, 2013. Later, the community garden came to be known separately as Mickel's Garden, after the neighbor and late gardener Mitchell "Mickel" Minawar who died unexpectedly in 2007. Today, it is known as Willowtown Community Garden.
Resources
The Willowtown Community Garden is a community resource overseen by the Willowtown Association.